Welcome to Alamosa's Leading Real Estate Firm.
Since 1991 Porter Realty, Inc. has been known for its extraordinary results and trust our clients have in us. In the beautiful town of Alamosa, Colorado we help those local to our community, as well as those looking for a new adventure to find their perfect home. For nearly 30 years, Porter Realty has provided our clients, family, and friends with excellent service, expert advice, and exceptional results. Alamosa is more than just a real estate market for us, it is our home. We go above and beyond for our clients because you are our neighbors and members of our community.
We are here to help you find your forever home. Therefore, we have chosen to focus on just that. However, if you are looking for a less permanent stop on your journey, we would still like to help as best as we can by recommending our community's trusted property managers Eclipse Property Management as well as Century Property Management and Sales, LLC. We hope you remember us when the time comes to find home.
Michael Porter | Founder & Broker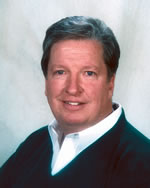 Mike Porter is a Colorado native. He attended ASC for several years and has worked in real estate since 1971 and has specialized in the Alamosa and San Luis Valley area. Mike has more experience as a Realtor than any other broker or agent in Alamosa!
Early in his real estate career, he received his GRI and CRS certificates. He has served on the San Luis Valley Board of Realtors, on the Alamosa Chamber of Commerce Board, the Alamosa Golf Board, and others.
Mike is an avid golfer. He and his family enjoy traveling to and playing at challenging golf courses. He has played in the Tuesday men's golf league for over 25 years and pool league for many years.
Mike and Mary Ann raised their two sons, Preston and David, in the San Luis Valley. Mike has called the Valley home since 1969.
Mary Ann Porter | Founder & Broker Associate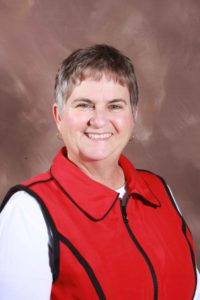 Mary Ann Porter moved to Colorado from a small town in Texas. She graduated from Adams State College with a degree in Elementary Education. She taught English, Reading, and 3rd, 5th and middle school in the San Luis Valley for several years.
In 1977 she met and married Mike Porter in Alamosa. They have two sons, Preston and David.
Mary Ann is a member of several Duplicate Bridge Club and the Alamosa Ladies Golf League. Mary Ann has 20+ years of experience in property management and 15 years of experience as a real estate agent.
Preston and Mary Ann sold the largest volume of homes in Alamosa than any other Realtor in 2009.