Excellent service | Expert advice | Extraordinary results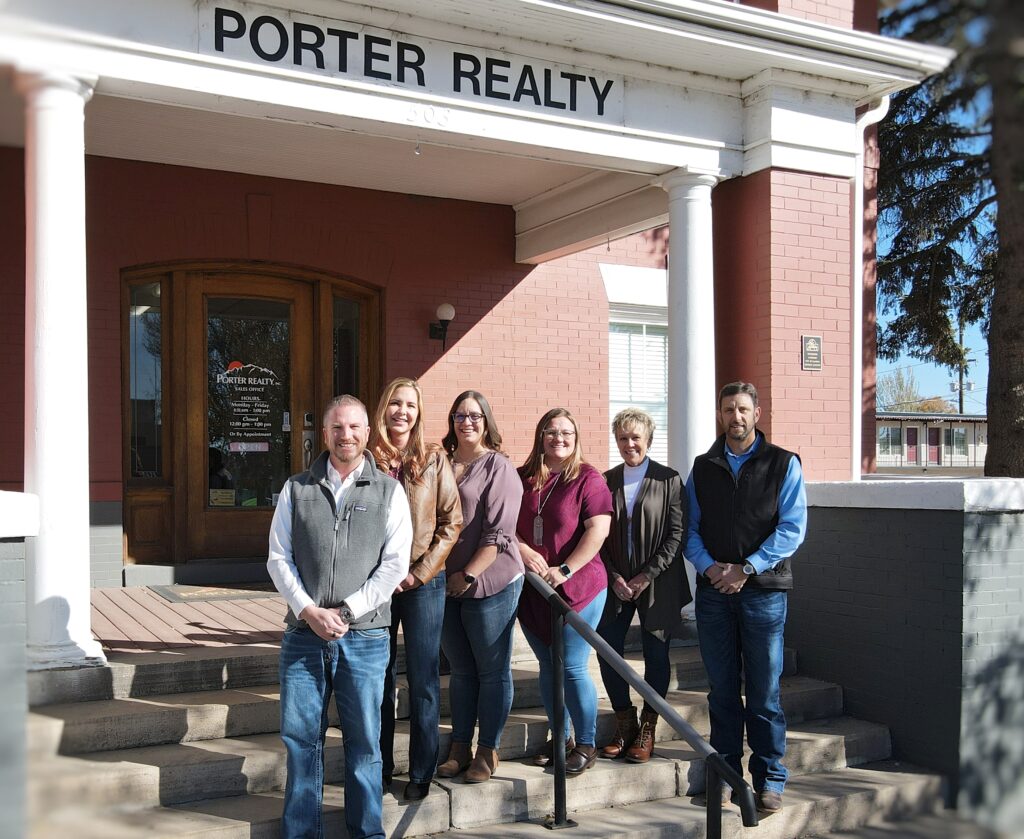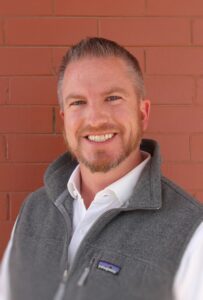 Preston Porter is the owner and managing broker of Porter Realty, Inc. in Alamosa, Colorado. He bought the company from his parents, Mike and Mary Ann Porter in 2008.  He began working at the company full time in 2003 as the property manager.
Preston's focus is on listing and selling Residential and Commercial properties in Alamosa and Farm/Ranch real estate throughout the 5 counties of the San Luis Valley. He is a member of Alamosa County Economic Development Corporation and past president of the local board of Realtors.  He is also currently a member of the Rocky Mountain Commercial Broker network and Realtors Land Institute.  He has obtained his Certified Negotiation Expert designation and is currently working on an Accredited Land Consultant designation.  Preston is known for his efficiency, competence, and extensive knowledge to get the job done.
Preston was born and grew up in Alamosa.  He is a graduate of Alamosa High School and graduated with honors from the University of Colorado, Colorado Springs. While at UCCS, he obtained a Bachelor's degree in business and his Colorado Real Estate license. During that time Preston was also a real estate agent at Rustic Realty.
Preston and his wife, Katie (also a Valley native) make Alamosa their home.  They enjoy traveling, attending Colorado Rockies baseball games, rooting for the Denver Broncos, and spending time with friends and family.  Not to mention golfing, hunting, fishing, camping and more when they make time.
It is Preston's passion to work with buyers and sellers in fulfilling their real estate dreams and needs through excellent service, expert advice, and exceptional results.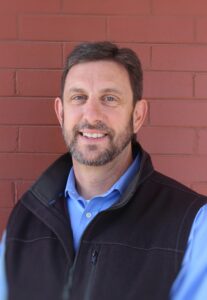 Greg Goodwin is a third generation Coloradoan and has lived in the San Luis Valley since 1983. He graduated from Sangre de Cristo High School and Adams State College with a degree in mathematics.  He began his career with teaching high school math before changing to full time real estate in 2000.  Greg has been actively involved in farming and ranching operations throughout his life and served on the Alamosa Ranch Board. He bought his first rental property before graduating from Adams State and has managed his personal rental properties over the years.
During his real estate tenure, Greg owned his own firm, Main Group Realty, and worked for other local brokers before joining the Porter Realty team in December 2011. He has been actively involved with the San Luis Valley Board of Realtors, having held the positions of President-Elect, President and the CAR Director. In 2012, Greg was awarded the SLV Realtor of the Year. Remaining active at the state level, he is current on all of the latest changes in the real estate industry.
Greg specializes in representing his clients for the purchase and sales of Single-Family Residences, Farm/Ranch, Investment and Commercial property within Alamosa County.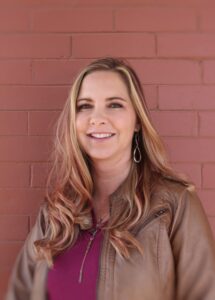 Nickie Trunnell was born in Alamosa and raised in Caldwell Idaho. She moved back to Alamosa after a year at Boise State University to continue her education at Adams State.  Nickie is an Adams State Alumni of 2003 and graduated with a degree in Business Management and Administration.
Nickie unknowingly started her love for sales and working with people as early as high school while running the school store and has never stopped.  Customer service and sales has always been a draw to her in all her career choices from managing restaurants, property management to helping people design their homes.  She is excited to take this passion and apply it to helping families accomplish their real estate goals and enjoy their experience doing it.
She has served the Alamosa community through being on the board of the Alamosa Chamber of Commerce for 7 years and is currently on the Gingerbread House Early Learning Center Board. She is passionate about volunteering for and organizing events and fundraisers to benefit the community.
Nickie has two small children with her husband Tony.  She enjoys traveling with her family, especially to the beach, starting new projects in her home, reading (when there is time), volunteering, hiking, swimming and being able to get together with friends and family.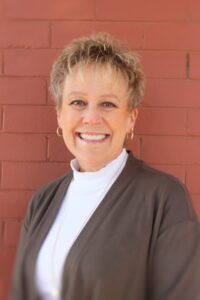 Jeni Jack-Goodwin has been with Porter Realty since May of 2022.  Prior to starting in Real Estate she was in banking for 35 years.  She retired as President of First Southwest Bank in August of 2021. Her experience in banking created a perfect transition career into real estate. She was very active in community organizations and still sits on the SLV DRG Loan Committee and is a member of the Grizzly Club at Adams State University.
Jeni's passion is to help individuals find their perfect home!  She and husband Greg have been in the Valley for many years and are very familiar with the San Luis Valley market, both in the residential realm and farm, ranch and commercial properties.
Jeni and Greg live in Alamosa and have 2 married children and 2 grandchildren whom they love to spend time with.  She and Greg enjoy watching the Denver Broncos, traveling, camping and riding their ATV's.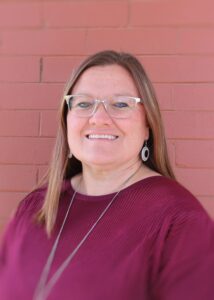 Amy Jacquez joined the Porter Realty Team on October 21, 2019.  She has 12 years of experience in real estate and joins the team with a familiarity with the real estate industry.  She has skills in the area of telephone etiquette, multitasking, time management, attention to detail, and communication.  Along with her knowledge of real estate, she is involved with and understands The Commonwealth Irrigation water system.
Amy is a Colorado native and a graduate of Alamosa High School.  She is married and has 4 kids. She has extended family members throughout the Valley.  A few hobbies she has is playing the piano, watching sporting events, riding 4-wheelers and spending time in the fresh air of the Colorado Rocky Mountains.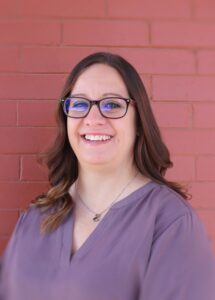 Leslie Gonzales-Ruybal was born and raised in Alamosa. She graduated from Alamosa High School and attended Seward County Community College in Kansas where she received an Associates in Science. She moved back to Alamosa in 2004 where she stated her career in Banking. After 18 years of banking Leslie started a new chapter in her life and joined the Porter Realty team in June of 2022.
Leslie has been involved with the Kiwanis and Optimist clubs of Alamosa in the past. She now focuses her time and energy on her husband Kevin, and their 2 daughters. Leslie is her kids biggest fan as she enjoys cheering them on at their sporting events and with their academics. She loves camping, watching the Miami Dolphins, and the Colorado Rockies but most of all she loves the memories she gets to make with her family and friends.