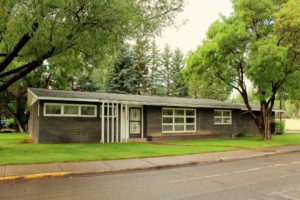 Why Buy With Us?
Purchasing a home can be an overwhelming process. Everything in your life is about to change as you look to embark on this new journey. That is why Porter Realty inc, strives to provide each of our customers with the best experience when purchasing a home. We are here to be the support group that makes buying a home exhilarating rather than daunting.
Call us at (719) 589-5899 we are here to help you!
---
Click here to find the perfect home for your needs. Our advanced search allows you to navigate the characteristics, price, amenities, location, and more!
Pre-Approval
A pre-approval letter is essential to the process of purchasing a home. We see this step as a demonstration of commitment from our clients that bridges our trust, allowing for a mutually-fluid purchase process.
Email our hands-on team at mp@porterrealty.com if we can help recommend local lenders who have proven affordable, reliable, and trustworthy. We are looking forward to hearing from you!
Escrow and Closing Costs
Porter Realty is committed to providing transparency to its customers to provide the best service and results possible. Therefore, we want to make sure we are on the same page about closing costs. When you purchase a home, there are additional costs such as fees for processing, title insurance, closing, title search, mortgage taxes, appraisals, and more called "closing costs".
Additional closing expenses are from third-party company's fees that provide essential services like escrow. Escrow is when an impartial third party holds on to funds and distributes them accordingly to process a transaction. This fund, also known as earnest money, is a form of good faith that the buyer will hold for the seller if they breach the contract. Please consult an attorney if you have a question.
Home Warranty
Buying a home is one of the biggest financial investments you will ever make. A home warranty protects you, the buyer, (for the first year) from damages to certain mechanical and appliance systems in the home. We know what to look out for and how to negotiate this into the deal for our buyers.

Relocation
Relocating to a new area is a scary but exciting process. We want to help make this transition as smooth as possible by being here to assist with any questions or concerns you may have to help you find the best location for you.
We developed this relocation guide to assist your search best. If you need any additional assistance with your search, please email our experts at mp@porterrealty.com.
First-Time Buyers
We understand how big of a decision purchasing a home for the first time is, and we are here to be your support throughout this exciting process. Porter Realty is thrilled to be a part of your adventure, and we are here to help in any way that we can through recommendations or personal expert consultations. We are here for you!
Seniors
We're proud to help seniors find a place for their needs. There are many single-floor living options in our area which suit the needs of Seniors. We know transitioning to a new residence and environment can be challenging, but we are here every step of the way - from preparing the home for sale, to finding the next home.
Moving Van
We can help! You can count on us to recommend local moving companies to assist when you move in. When you work with us, you won't have to find much on your own – we're happy to make recommendations and point you in the right direction.

401 Edison Avenue/3415 Mariposa, Alamosa, CO 81101 | (719) 589-6653 & (719) 587-4035
Midwest Mortgage Associates/Total Lending Concepts
609 Main Street Suite 103, Alamosa, CO  81101 | (719) 470-2105

Rio Grande Savings & Loan Alamosa Branch
3416 Mariposa Street, Alamosa, CO 81101 | (719) 589-2536