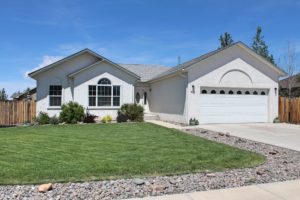 Why Trust Porter Realty, Inc?
Porter Realty, Inc is a staple business for the San Luis Valley. We are not simply working with our clients through their homeowner's journey, but we are also working with our neighbors, friends, and fellow business owners.
We pride ourselves on our communal involvement here at Porter Realty. As a fellow local business, we look to enhance our community as we are introducing people from near and far into their new homes. Porter Realty's devotion to our clientele and community is unmatched by any competitor, and we hope to be a part of your journey as well!
---
Marketing Your Home
Our mantra at Porter Realty, Inc is to go the extra mile for our clients by providing excellent service, expert advice, with extraordinary results. If you are interested in learning more about our hands-on approach for selling your home, please click on the link below to see our in-depth marketing plan.
Sold Portfolio
The experts at Porter Realty place a great deal of pride in each home within our sold portfolio. Below is a list of some homes that we have sold more recently.
If you have any questions or concerns regarding the homes sold by Porter Realty or additional information on how we can help you sell with us, contact us directly at mp@porterrealty.com.
What's Your Home Worth?
Whether you are looking to sell your home today or tomorrow, it is always a good idea to know the worth of your home in today's market. Click here to receive an extensive market analysis for your home.
Escrow and Closing Costs
Porter Realty, Inc adamantly strives to provide transparency to our clients. Therefore, we believe that it is critical we are on the same page as our customers in regard to closing costs. Closing costs are additional fees for when you purchase a home such as processing charges, title insurance and search, mortgage taxes, appraisals, and more called "closing costs". We understand that these added charges can be frustrating and confusing, please get in touch with our team if you have any additional questions or concerns.
Moving Van
We can help! You can count on us to recommend local moving companies to assist when you move in. When you work with us, you won't have to find much on your own – we're happy to make recommendations and point you in the right direction.